MOSAIC WALLS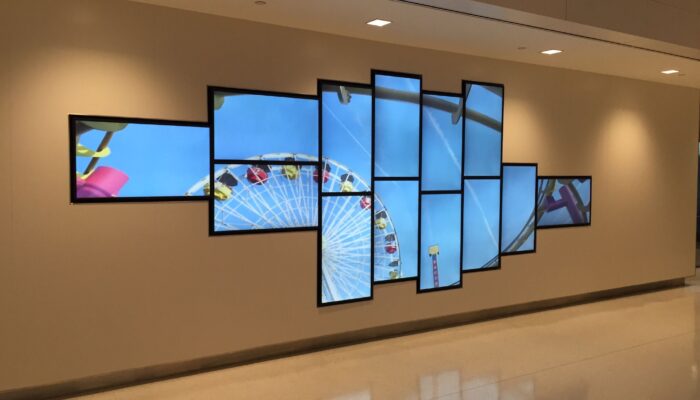 Mosaic Walls are a great means of creating an ambiance to compliment your brand image. Mosaic walls define your space by creating a mood and evoking an emotion. Mosaic tiles can be strategically placed to match your venue's color scheme and can also be used to create a focal point at the entrance to your venue. The combination of colors will instantly add vibrancy to the space, providing an eye-catching effect that is bound to be photographed and shared through social media channels.
DIGITAL WALL
MetaHive's Digital Wall is a large, interactive display that uses multiple digital tiles to project visual content. MetaHive's Digital Wall is a high-tech, large-scale display optimized for any environment. Mounted to the wall and controlled with an iPad, it offers endless possibilities for creative expression, art, and information delivery at the push of a button. A digital mosaic of tiles that project visual content each has its own location and orientation relative to others. You can also trigger preconfigured content across the wall or individual content on each display. All devices are synchronized to produce an extraordinary experience on this technology-packed live canvas.
PHOTO WALL
Use Metahive's Photo Wall to get everyone together in one place by creating a digital and physical mosaic from live event photos. When viewed from afar, it's a sea of people and colors. In the midst of the crowd, you're just one face in the crowd—but up close, you see individual photos move back, and the hidden image is revealed. 
A physical setup allows guests to print their pictures of fun moments with family, friends, and loved ones and engage in the interactive experience by placing their photo stickers on the mosaic board, resulting in a beautiful mosaic of photos from the event. Additionally, the mosaic can be projected and displayed on a large screen in a digital setup. The photos transition with stunning 3D effects into their place on the mosaic in real-time, resulting in a beautiful mosaic of photos from the event.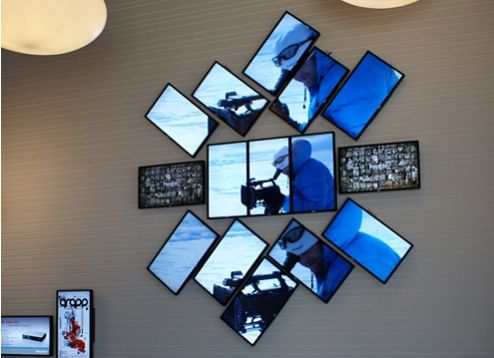 RELATED PROJECT 
CONTACT US
Want to make this projects yours?
Get in touch