NEXTGEN VENDING MACHINE
MetaHive's customized NextGen Vending Machine solutions leverage the human factor to optimize product sales. With our custom configured interactive quizzes, games, surveys, and so much more, people can experience a whole new way to learn about your products. We create cool vending concepts that boost your brand awareness tremendously by educating the guest with product information and videos. The machines can also identify the gender and demographic of a guest by utilizing a camera at the front of the machine, which allows business owners to tailor the advertisement that pops up in that machine to be radically different from one guest to another. It lets you determine better how well your device is doing and learn about who is engaging with it. These are a popular means to engage guests from a marketing perspective uniquely; by using these vending machines at a product launch or at trade shows and conferences. Guests won't leave disappointed because our machines also have charging capabilities for their mobile devices.
By incentivizing the employees to complete surveys directly in the vending machine, MetaHive's eduVM can entice them to spend more time at the vending machine to be able to take surveys and play games and gather points. By the same token, by incentivizing the guest to spend more time at the vending machine, MetaHive's funVM can encourage them to learn more about the products they are selling. This can lead to increased sales and better revenue.
It's a great marketing tool for any business owner looking to create a positive experience for the customer and drive loyalty and sales. You will elevate the awareness and engagement of your brand by deploying our nextgen vending machine that can serve as a drawing magnetic to maximize your brand awareness.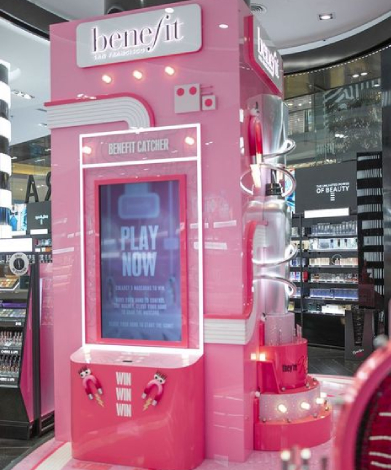 CONTACT US
Want to make this projects yours?
Get in touch